Economic Backdrop
Over the last few years, the global and UK economy have faced adversities and hardships. The unprecedented Covid-19 pandemic shook the world economy (e.g. supply chain difficulties) and, on a micro-level, called for drastic changes within the UK (such as more common 'work from home' arrangements). This resulted in business models changing in a short period of time, and society adapting. To compound woes, the Bank of England announced on the 22nd September 2022 that the country is in a recession.
Truss's Immigration policies
So, what were some of Truss's policies? Below we've set out a couple:
Expanding the Shortage Occupation List
Stimulating economic growth was a top priority for the Truss administration and, because of pressing labour shortages, this led to her government wanting to expand the shortage occupation list and facilitating businesses' employment of overseas workers. This would have allowed more migrant workers to fill job vacancies and resulted in less bureaucracy.
Reform of English language requirement
There was also discussion that, in order to loosen immigration control, the English language requirement would need to be reconsidered, to make it easier for migrants to enter the country.
The Home Secretary at the time (and still current at the date of writing), Suella Braverman, challenged the notion that immigration policy should be reconsidered. The reason? Because of the pressure which immigration places on public services. The UK has plenty of individuals that are fit to work but are reliant on the benefits system. The benefits system should be reformed, so the argument goes, in order to incentivise those who can, and are fit, for work, but still claim benefits.
UK Work Visas
The below diagram (from the Gov.uk website) provides a snapshot of the different types of work-related visas granted. Figure 1 shows a decline in work-related visas from early 2020 to mid 2021. Then late 2021 and mid 2022 experience a sharp rise in Worker and Temporary Worker visas. However, these figures must be assessed in light of the impact Covid-19 had. The steep lows from early 2020 to mid-2021 were followed by a sharp rise from 2021 onwards. Therefore, the rise in work-related visas was not as significant considering the bounce back from the low levels during Covid -19.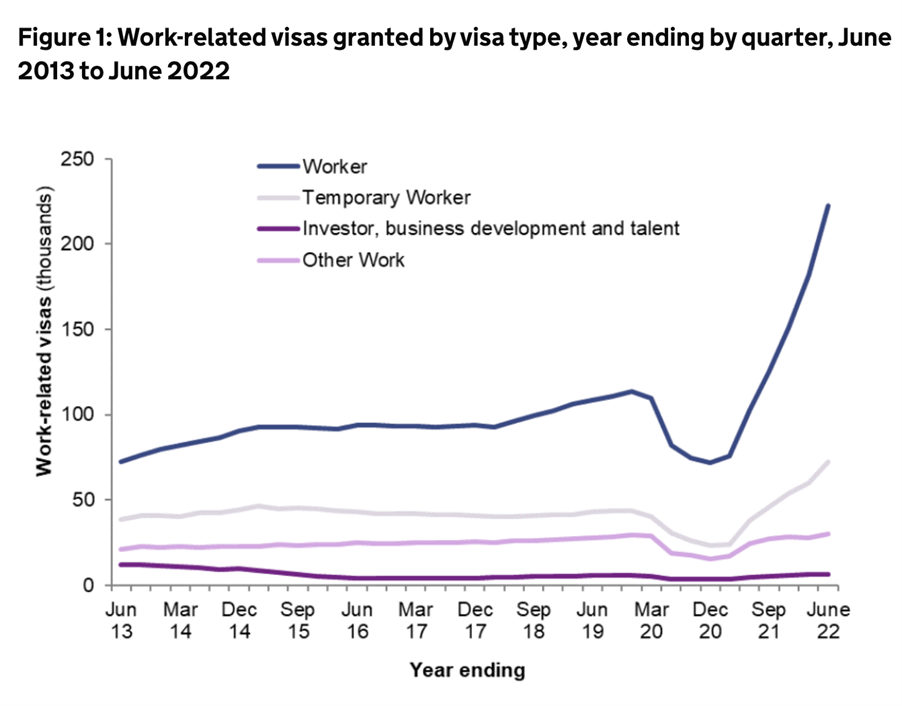 What needs to be done?
To conclude, under Truss's government, work-related visas would have significantly increased in order to tackle the UK labour shortage. Her government would also have seen a politically divisive discourse on reforming the benefits system. In any event, we now have a new government, led by Rishi Sunak. Time will tell how the numbers change.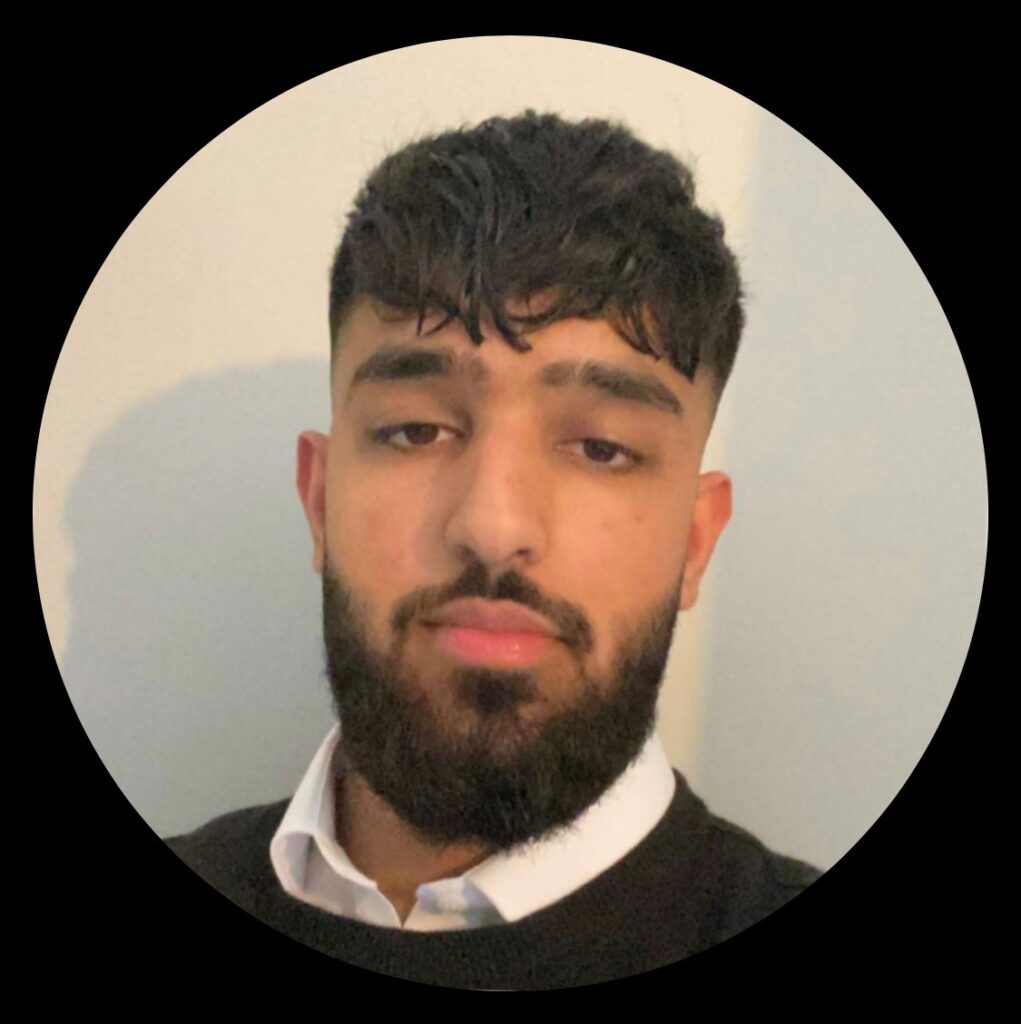 Ohnais Basharat, one of our OISC Level 1 course delegates, wrote this article in 2022. He recently graduated with a high 2:1 in Law from Nottingham Trent University and is seeking legal opportunities where he can apply his knowledge in practice. He is available on LinkedIn to discuss any possible opportunities.
Pacific Legal Training provides immigration law courses, OISC courses and IAAS courses. To view a full list of upcoming courses, visit the Training page on our site listing our upcoming immigration courses.
If you require immigration advice and would like us to recommend an immigration lawyer or OISC firm which can provide you with immigration law advice, please email us and we shall do our best to direct you to a reputable firm.
To receive UK immigration training, contact Pacific Legal Training on 0800 066 2219.