Welcome,
To the Home of OISC Training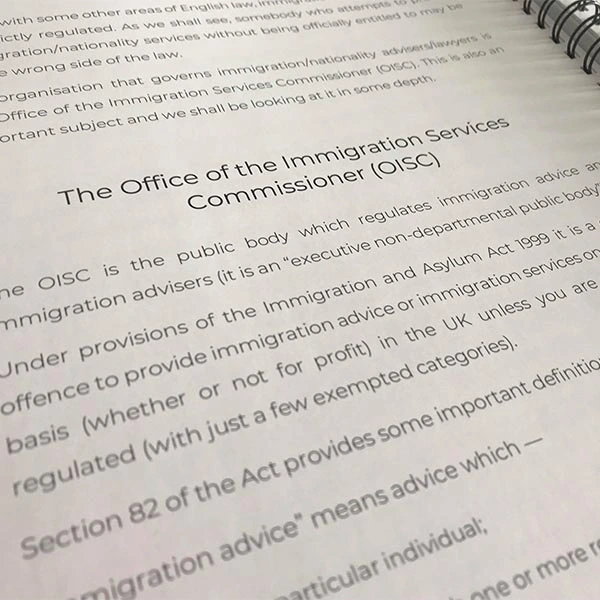 In the days leading up to the immigration course, you'll usually receive a course handbook, agenda and a link to the training session. Our immigration courses are held on Microsoft Teams. Our team is here to help guide you through the process and answer any initial questions you may have.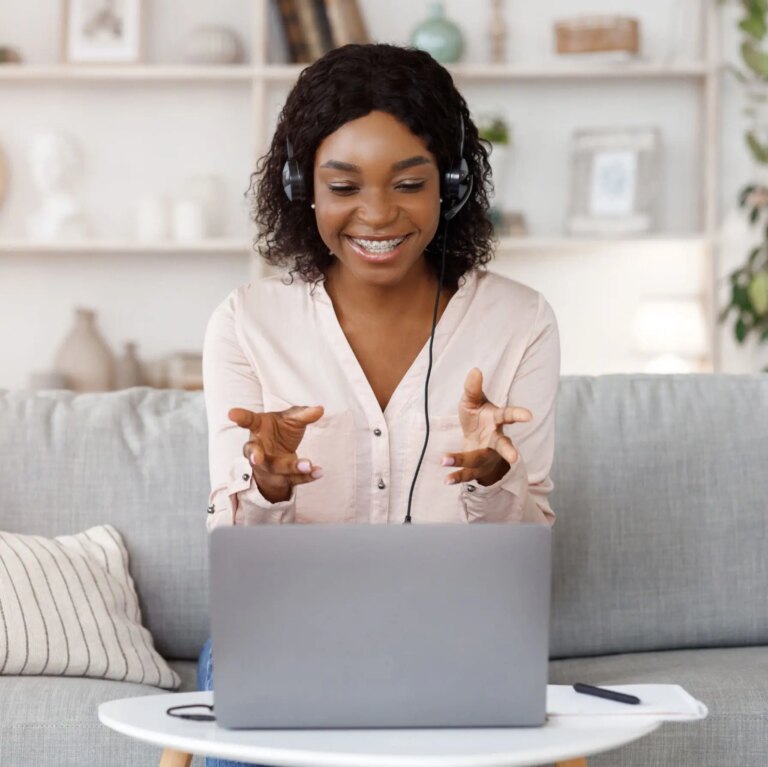 Our one-day immigration course is split into 4 sessions, broken up by a lunchbreak and 2 shorter, 15-minute, breaks. We encourage you to ask questions, engage on the chat and network with others in the immigration sector.
After our immigration course, you'll receive a course recording and a certificate. We recognise that learning is a journey, and so our team is on hand after the course to help address any questions or queries arising from the course.
Kofi Barimah
27 November 2023
It was really condensed and executed superbly. The lecturer was fantastic.
Samsoon Noor
6 November 2023
My experience with this training is certainly outstanding.
Frank Sequeira
1 November 2023
It was an intense course but very useful and informative.
Rajdeep Kaur Rai
10 October 2023
I really enjoyed the course yesterday big shout out of thanks to the tutor who led the seminar Oliver . Thank you also to Sobi for his interaction with the seminar and getting to know the students. Definitely an ice breaker. Thanks once again you will see me again on the level 2 & 3 course.
Ariadna Dance
19 September 2023
Very happy with pacific legal, extremely helpful. Even after you've finished the courses they are happy to keep in touch and update you on laws.
Charlene Bossman
18 September 2023
Staff were professional and well informed. The training has given me, better future opportunities.
Rabia Khalil
14 September 2023
very informative course, and I m very glad that they help afterwards as we get into the preparation lots of confusion arises so they available throughout the applying proccess too!
Nasim Waqas Sikander
7 September 2023
Pacific legal is very good and professional and guide you in right direction
Bingul adan
7 September 2023
It was a brilliant one day course. I could not get enough of it. Oliver was fantastic. I highly recommend anyone who wants to become an Immigration Advisor. One day course was loaded with important details. It was enjoyable. Everyone involved in organising this were really kind and friendly. Absolutely brilliant.
Shaheen Zaman-Khan
7 September 2023
had a great training session and took away a lot in readiness for the exam the tutor. Oliver was brilliant and patient with the questions will like to take level 2 when I am ready. highly reccomend.
Book Your Immigration Training Now